Signature Signs of a Coastal Custom Home
November 11, 2020

Building a Custom Home or Remodeling for Aging in Place: 35 Practical Tips
January 14, 2021
4 Lighting Trends to Brighten Up Your Kitchen
A kitchen is considered the heart of a home, and is used for far more activities nowadays than just preparing meals. Whether you're making dinner, entertaining guests or your kids are doing homework at the table —the way a kitchen is designed will make an impact on your home's value. When it comes to home decor, a simple change can end up making a huge difference.

There are many different ways to transform your kitchen space simply by adding the right lighting to the right areas. Let us shed some light on the most popular trends that will brighten up your kitchen.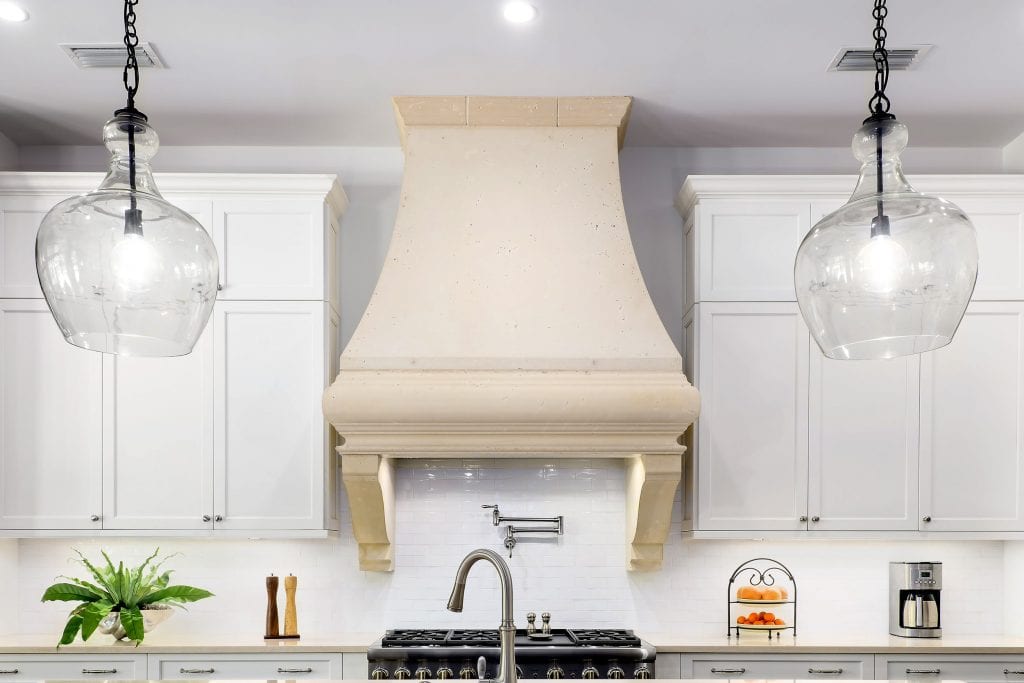 Modern pendant lighting is all about clean angles and bright lights. Hanging clear pendant lights above a kitchen island is a great way to continue an open feeling, and an easy way to make your kitchen brighter. The simple silhouettes of the clear pendants will offer a crisp and sophisticated aesthetic to your kitchen. You could also try hanging the pendants at varying heights or choose different shapes to make the space your own.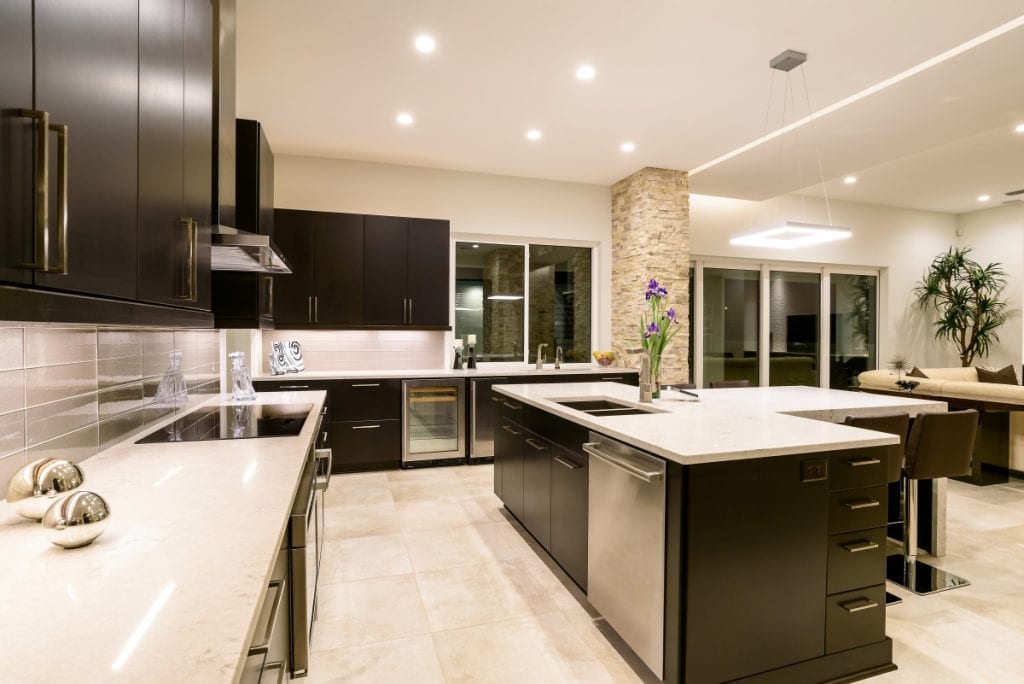 More homeowners have put an emphasis on zone lighting and distinctive light fixtures that are unique to their own space. Zone lights are those that work independently according to the use of the room they are in. This allows you to create a welcoming environment by mixing the numerous lights you turn on. There also may be times when you simply don't want the intensity of overhead lights —zone lighting can solve that problem. You may even install a dimmer for each light for more versatility and convenience. Specifically for kitchens, under counter lights are a popular way to lighten up countertops when you are cooking or entertaining for optimal illumination.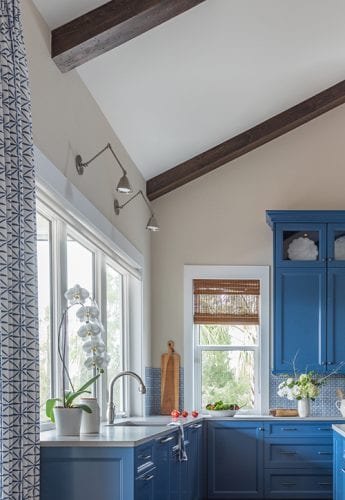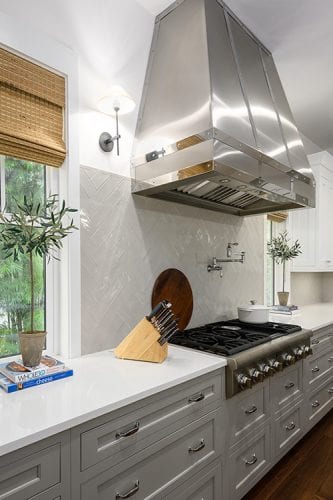 3. Unique & Unexpected Kitchen Lights
When you want something truly unique and you think you've seen every pendant light a million times before, consider adding an unexpected touch to your lighting scheme. An articulated wall light, also known as "library lights", are a genius addition to any custom kitchen design—especially if you have raised ceilings where recessed lights just won't have enough reach to function as task lighting. Articulated lights are usually slim, taking up minimal wall space, while providing a perfect spotlight above the sink or prep area. Then again, occasionally, it's worth to go for beauty over function. Beautiful, stylish wall sconces can easily complement a custom stove hood just as much as they would normally a fireplace or headboard. Wall sconces come in a variety of styles that suit contemporary, southern, coastal or even industrial-styled kitchens.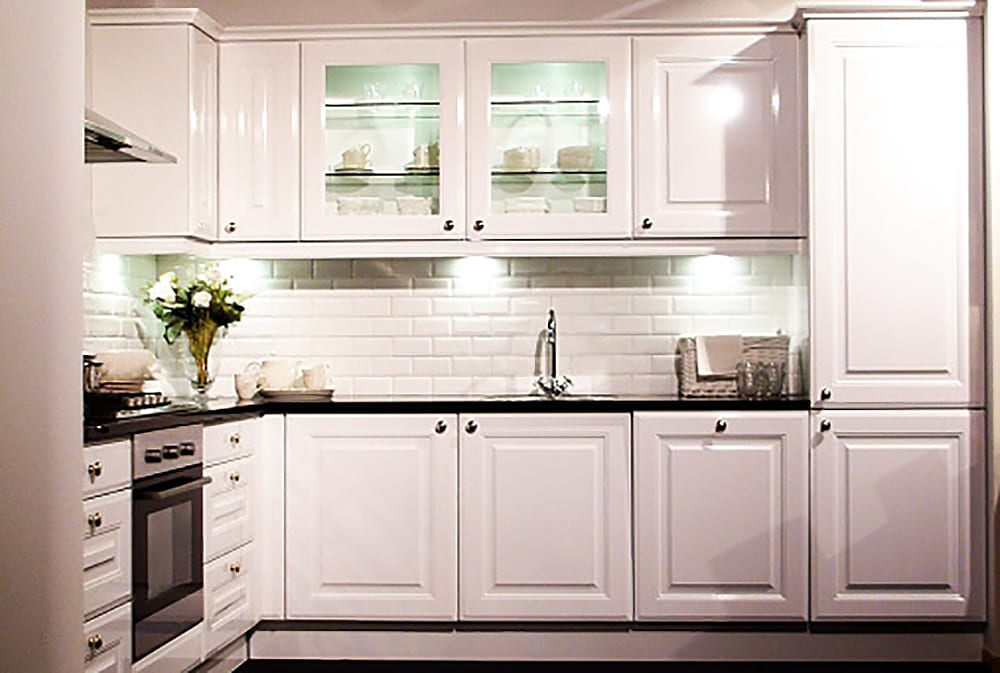 Cabinet spotlights are a beautiful way to showcase cherished pieces of art or china that are set up inside of glass-panel cabinetry. Spotlights are also great for illuminating those dark spaces in cabinets that the ceiling light from the room typically does not reach. Remember, lighting placement is everything and every display cabinet is going to vary from home to home. It's important to choose the right lighting placements that best complement your items if you want to achieve the full, luminous effect of cabinet spotlights.
---
We are always available to help you envision your dream kitchen, whether you're planning an extensive remodel project or building a new custom home. Denneen Custom Home Builders is based in Ponte Vedra Beach, Florida and has decades of experience on the First Coast. For more information, give us a call at (904) 834-3701.