4 Lighting Trends to Brighten Up Your Kitchen
December 10, 2020
Denneen Custom Home Builders' Project Featured in Jacksonville Magazine
January 21, 2021
Building a Custom Home or Remodeling for Aging in Place: 35 Practical Tips
America is changing in many ways. One of the most defining characteristics is an aging population. Driven by Baby-Boomers born between the years of 1946 and 1964,
the 65-and-older population grew by more than a third (34.2%) in just the past decade
. The first Boomers reached age 65 back in 2011. Given this and the fact that
over 270,000 Boomers are retiring every month
, it's no wonder that so many homeowners today are thinking about remodeling or building a new custom home for the purpose of aging-in-place. Whether for themselves or older parents who may be living with them in a multi-generational home, more people are playing it smart and trying to plan their living spaces in ways that will enable them to live and age safely and comfortably in their residences for many years to come.
While building a new custom home—as opposed to renovating—may seem like the most flexible route to getting everything you want, we encourage our clients to first consider what design elements they'll need to age in place. Many features can be easily retrofitted into an existing home when you have a skilled designer and home builder on your team! Of course you can always choose to rebuild from the ground up, if desired. With that in mind, here are some of the most important considerations for building a custom home or remodeling for aging-in-place.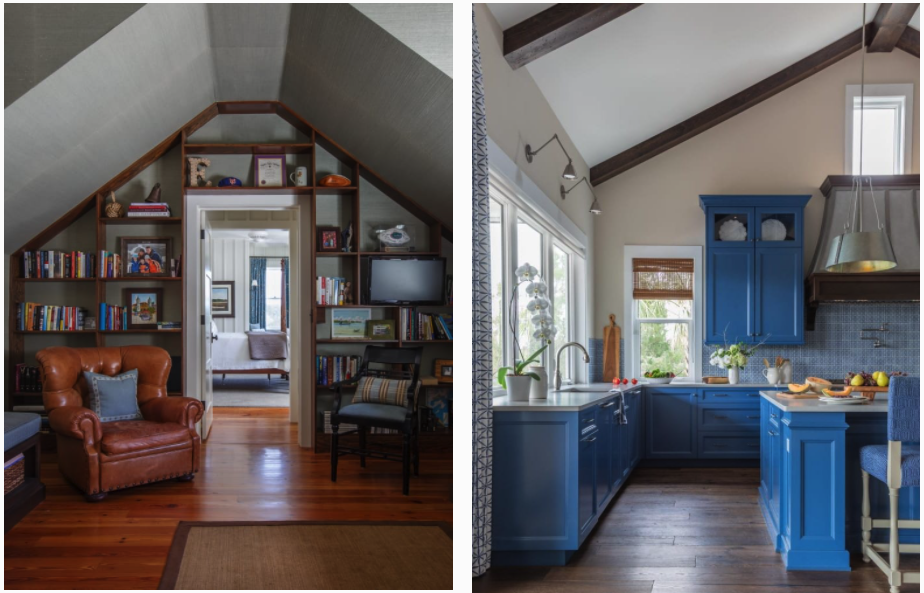 Main Living Space Considerations:
Single-Level vs. Multi-Level Living—Most people assume that a single-level home is always best, but that's not always true. Single-level homes often have long hallways which can be an issue if strength, stamina or walking is difficult. In such cases, an elevator could make more sense. That said, a single-level floor plan or at least a first-floor bedroom with full bathroom is likely ideal for most.
If you happen to have more than one level, a stair glide can be helpful. Many people with bad knees or heart conditions have these installed for prices that can range from $3,500- $12,000. The flipside is that stair glide lifts are not ideal for individuals with bad hips, so avoid that expense if it will sit unused in your home. Remember also that if you plan to install a chair lift, you'll need your stairs to be at least 4 ft. wide.

Other ideas for multi-story homes with stairs include adding more handrails and carpet runners to help avoid falls, and of course, adequate lighting which should be a consideration in all areas of your home. We tend to have more difficulty seeing in darkened spaces as we age, so motion-activated lights are great features to add.

If you are building a new custom home or undertaking a full rebuild, you'll want to ensure that all hallways and doorways are at least 36" wide, while even eliminating long hallways to the degree possible. Open floorplan designs will be more accessible if mobility equipment is needed at a later stage in life. Try to use levered door handles as these are much easier to grab and hold than door knobs.
Bathroom Considerations:


Bathrooms are the next big area of concern. They're not only one of the most critical spaces, but are often the ones that require the highest degrees of modification during a remodel. Elements to consider include comfort-height toilets, automatic flushing mechanisms, anti-scalding temperature controls in baths and showers, and blade-handled faucets or those with motion controls.

Stand-up showers with handheld shower heads are popular, but should be curbless. Tubs with lower edges or "step-through tubs" are also great choices. In either case, bath bars are a great feature. And finally, adding a shower bench can be a great help by providing a place to sit or rest while bathing.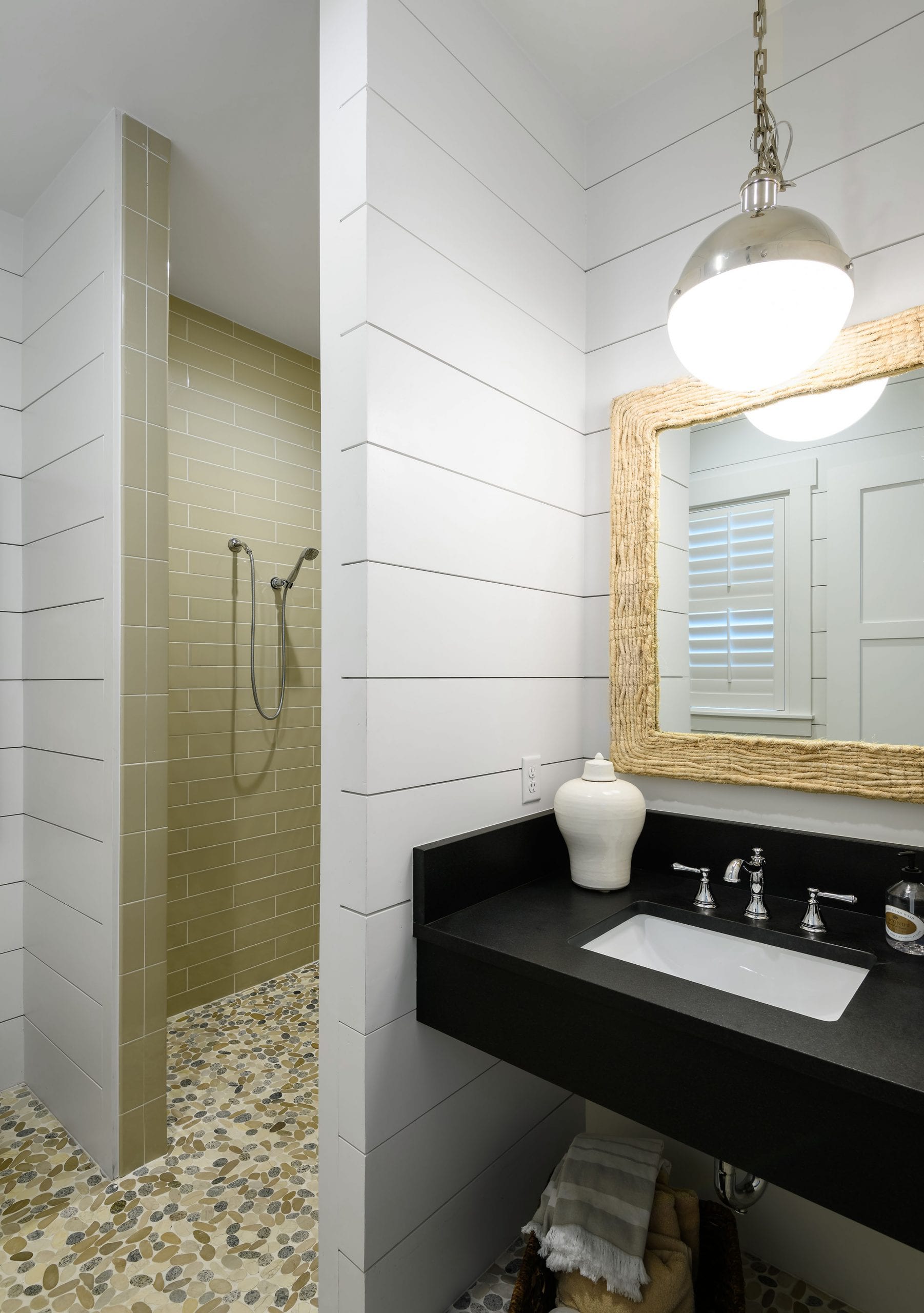 Counter and cabinet heights should be staggered with ample lower cabinets so that persons in wheelchairs can also have access, when needed. Cooktops should feature easily accessible heights and induction cooktops with heat-indicator lighting are the safest choice. All appliances should have easy-to-operate controls.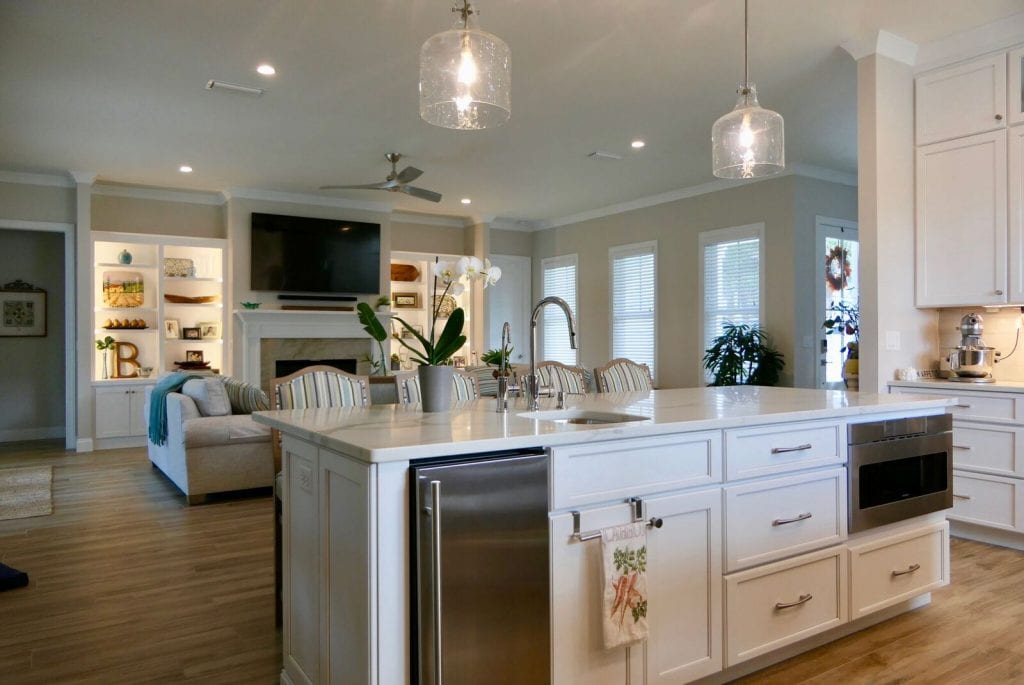 Other good ideas include using ample cabinet drawers, lazy-Susan's and pull-out shelves, which help reduce the need for prolonged bending and kneeling. Remember also to try and avoid flooring that is too slippery when wet, like marble or certain ceramic tile. This should be a consideration throughout your entire home. Low-pile rugs can help add stability and prevent falls.
Outside of your home, consider using
low-maintenance materials like fiber cement plank siding
(
Hardie
or
Nichiha
, to name just a few) and
landscaping that isn't overly burdensome
or expensive to keep up.
Avoid step-up entries
and try to leave spaces at the front and rear entries that could accommodate
a ramp
, if needed.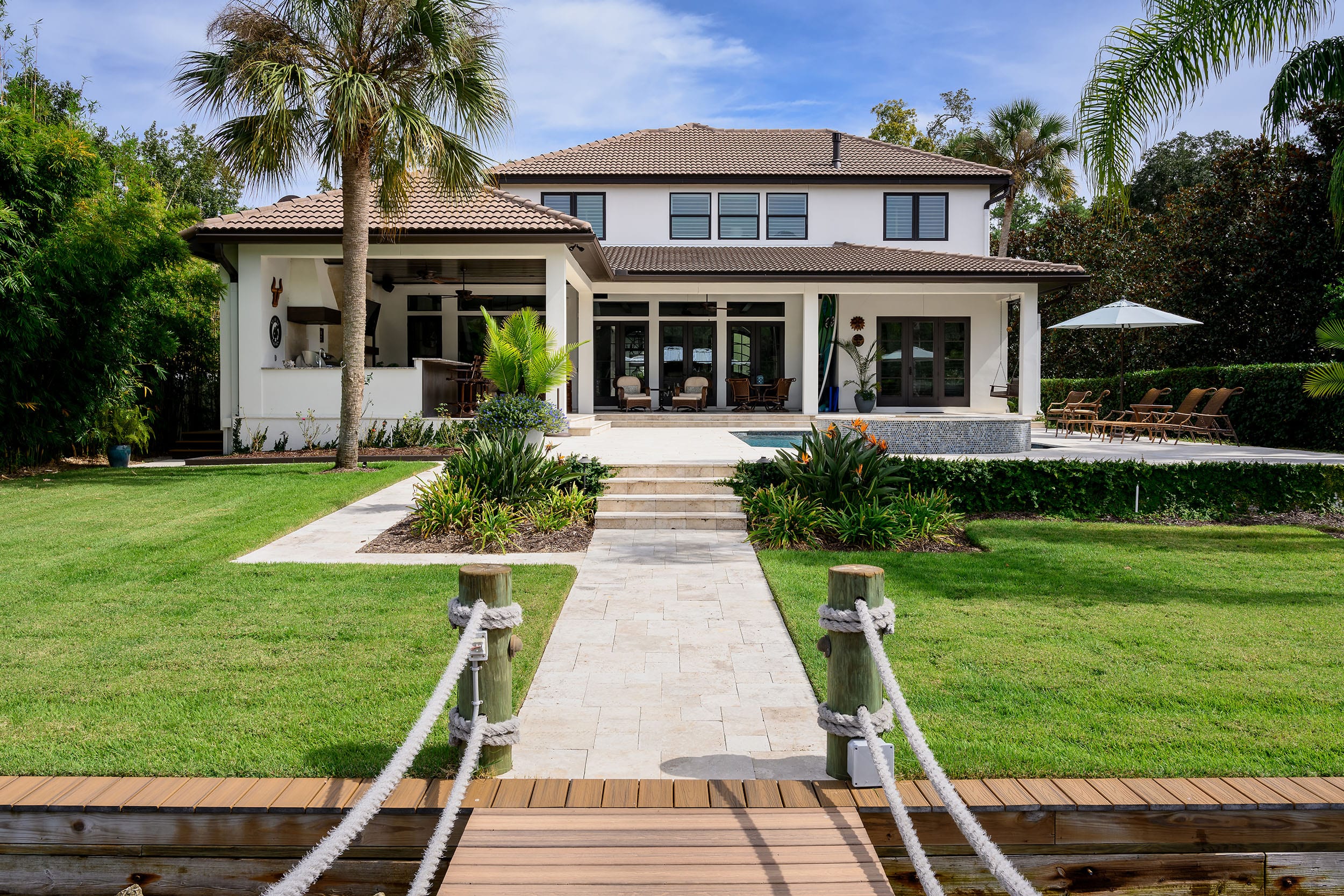 If you are caring for an Alzheimer's patient in your home, one idea is to consider electronic door chimes or wander management systems that sound throughout the home when your loved one is on the move. Of course, standard home security systems are also valuable for everyone.
---
There is no denying many Americans are reaching the age where smart planning for aging-in-place makes great sense. A little planning today can make for happy, stress-free living tomorrow. If you need help creating your forever home in Ponte Vedra Beach or the Jacksonville Beaches, give Denneen Custom Home Builders a call at (904) 834-3701. We're always available for a consultation!