Renovate vs. Custom Home Build
October 16, 2020

4 Lighting Trends to Brighten Up Your Kitchen
December 10, 2020
Signature Signs of Coastal Custom Home
You don't have to live on the water to incorporate coastal design into your custom home design or renovation project. Simple, light and open are just a few characteristics that come to mind when envisioning a coastal home. Whether you are just steps away from the ocean or you are dreaming of an everyday escape, coastal style decor will enhance any living space by creating the perfect beachy atmosphere. Get started by exploring a few tips on how to achieve an ideal coastal style home.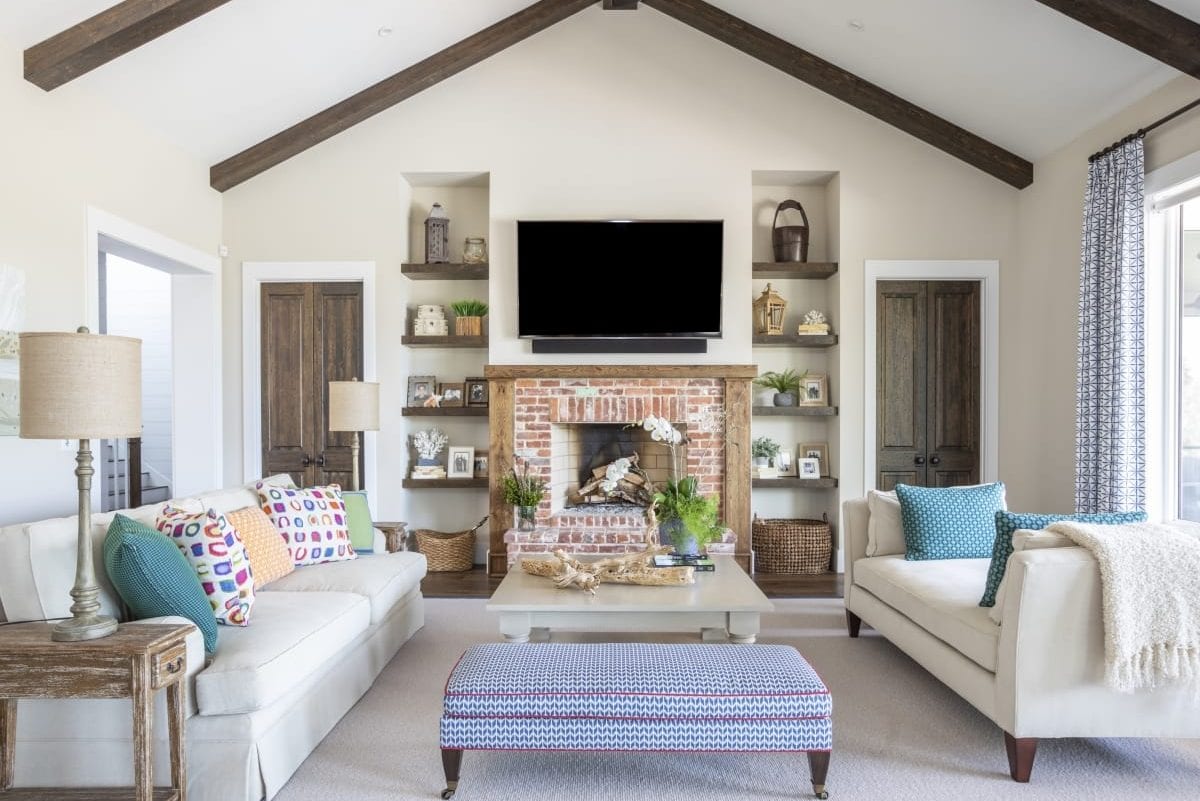 Coastal style is commonly recognized by its bright, crisp
color scheme
that combines different shades of whites and neutrals accompanied by cool-toned accents. Inspired by the sea, land and sky, coastal homes stay true to relaxed and natural palettes that will ultimately create a peaceful environment.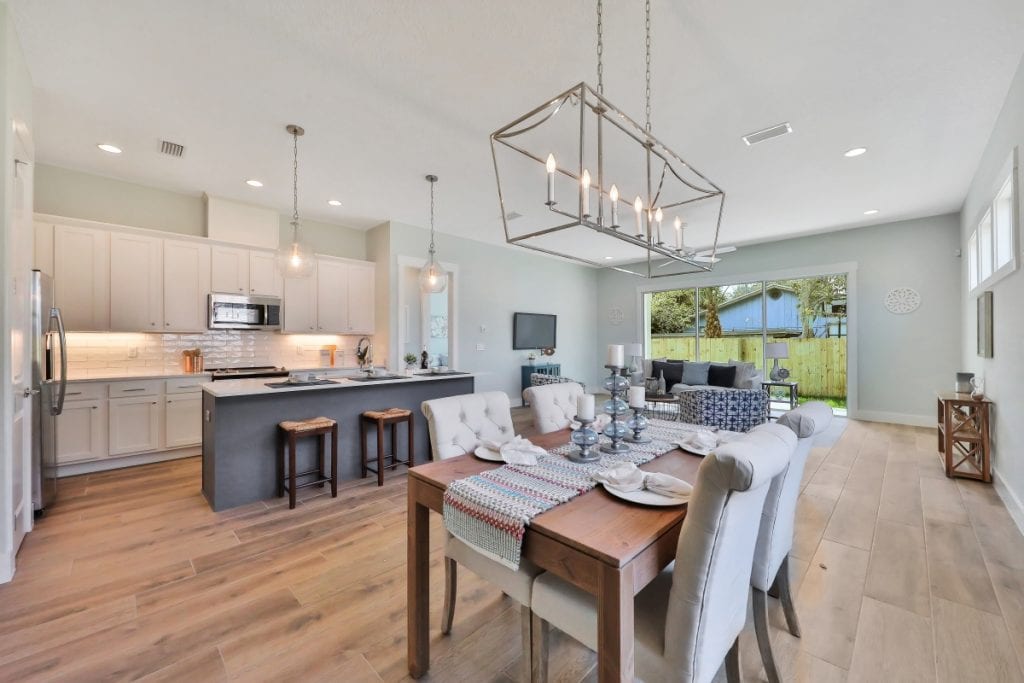 Open floor plans have become a popular choice for coastal style homes, and are beneficial in a variety of ways. Opening up the layout is great for entertaining and gathering at home. The seamless blend of space allows conversation to carry, and for the host to always be present while having guests over.

A large, connected living space also adds to the safety of your home for those with children, or planning on having children, by making it easier to always have an eye on where they are.

Another great advantage of an open floor plan is the natural light allowed inside by reducing extra interior walls. Knocking down those extra walls will not only provide excellent views to the outdoors, but will also fill the area with beautiful, natural light.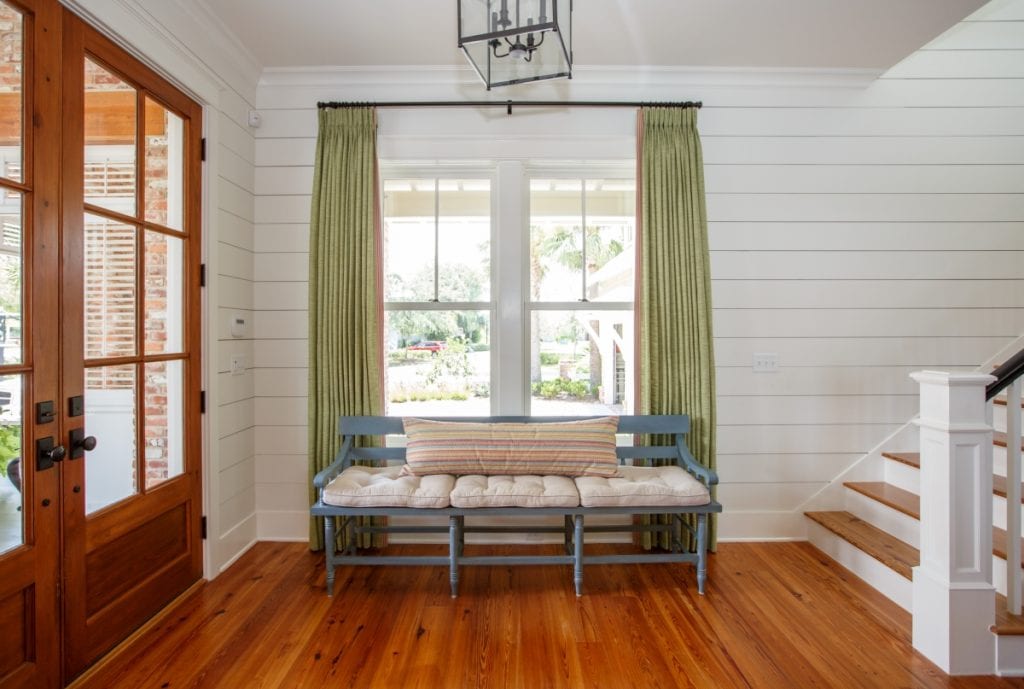 Living sea-side demands having floors that offer both beauty and resilience. This means less carpet and more hard surface flooring for coastal homes. If you are looking for styles that are low maintenance, tile floors are going to be your best option. With unmatched durability, tile floors will obtain a new, up-to-date appearance with very little care needed.

Another flooring favorite for coastal-style home design is vinyl floors. Vinyl flooring is known for being cost-effective, long lasting and water resistant — all important considerations when finding the right floors for your coastal custom home. And don't just picture your parent's old vinyl flooring — there are beautiful, modern laminate and vinyl plank flooring options available today!

For a more luxurious alternative, there is also the option of solid hardwood floors. Solid hardwood flooring will give your home a comforting, cozy element and will create a beautiful contrast to neutral tones. With the necessary care, solid hardwood will remain a gorgeous feature in your home for years to come.
Outdoor living is beneficial when creating a welcoming backyard environment with coastal style. When you live in a place where outdoor living can be enjoyed almost year-round, many Florida homeowners dream of a backyard complete with pool,
outdoor kitchen
, and comfortable seating. Whether you prefer a simple barbecuing area right outside your patio door or an entire freestanding kitchen and dining space out by the pool, outdoor living will add a charming element to your backyard landscape.
Not only do outdoor kitchens add to the ambience of your backyard, they are also far more convenient when preparing to enjoy a meal outside. Instead of going through the hassle of running back and forth from inside to out, outdoor kitchens help hosts to have everything they need accessible at all times.
---
If you're looking to bring a breezy, relaxed yet sophisticated atmosphere to your home, coastal may just be the right alluring home design style for you to consider. Denneen Custom Home Builders is based in Ponte Vedra Beach, Florida and has decades of experience building coastal homes on the First Coast. We are always available to help you envision your dream home, whether built from scratch or as part of an extensive remodel project. For more information, give us a call at (904) 834-3701.