Bathroom Remodeling & Renovations - Ponte Vedra Beach & Jacksonville Beaches
Denneen Custom Home Builders understands that your quality-of-life is tied directly to the beauty and functionality of your surroundings. John Denneen provides over 40 years of remodeling and renovation experience in Northeast Florida, including Ponte Vedra Beach, Atlantic Beach, Neptune Beach and Jacksonville Beach.
Denneen Custom Home Builders can help you turn your bathroom remodeling vision into reality using the highest quality materials and quality craftsmanship. We are a family-owned, licensed and insured building contractor in Ponte Vedra Beach, and you can be confident in trusting us with any of your custom home improvement needs. If you are considering a custom bathroom remodel, call us to discuss your ideas and goals for your next project.
---
Bathroom Remodeling & Renovations
Not surprisingly, bathroom remodels were the second most popular type of home remodeling project on Houzz's list of top home renovations in 2020, just behind kitchens. Bathrooms are not only one of the most intimate spaces inside our homes, they are areas (in the case of guest baths and powder rooms), where we can showcase our personal style for friends and other guests.
Denneen Custom Home Builders can help bring your bathroom up-to-date to the degree you desire. Whether you're wishing for a bathroom renovation within your existing floor plan, or an expansion with a whole new layout, we can help you turn the home of your dreams into a reality.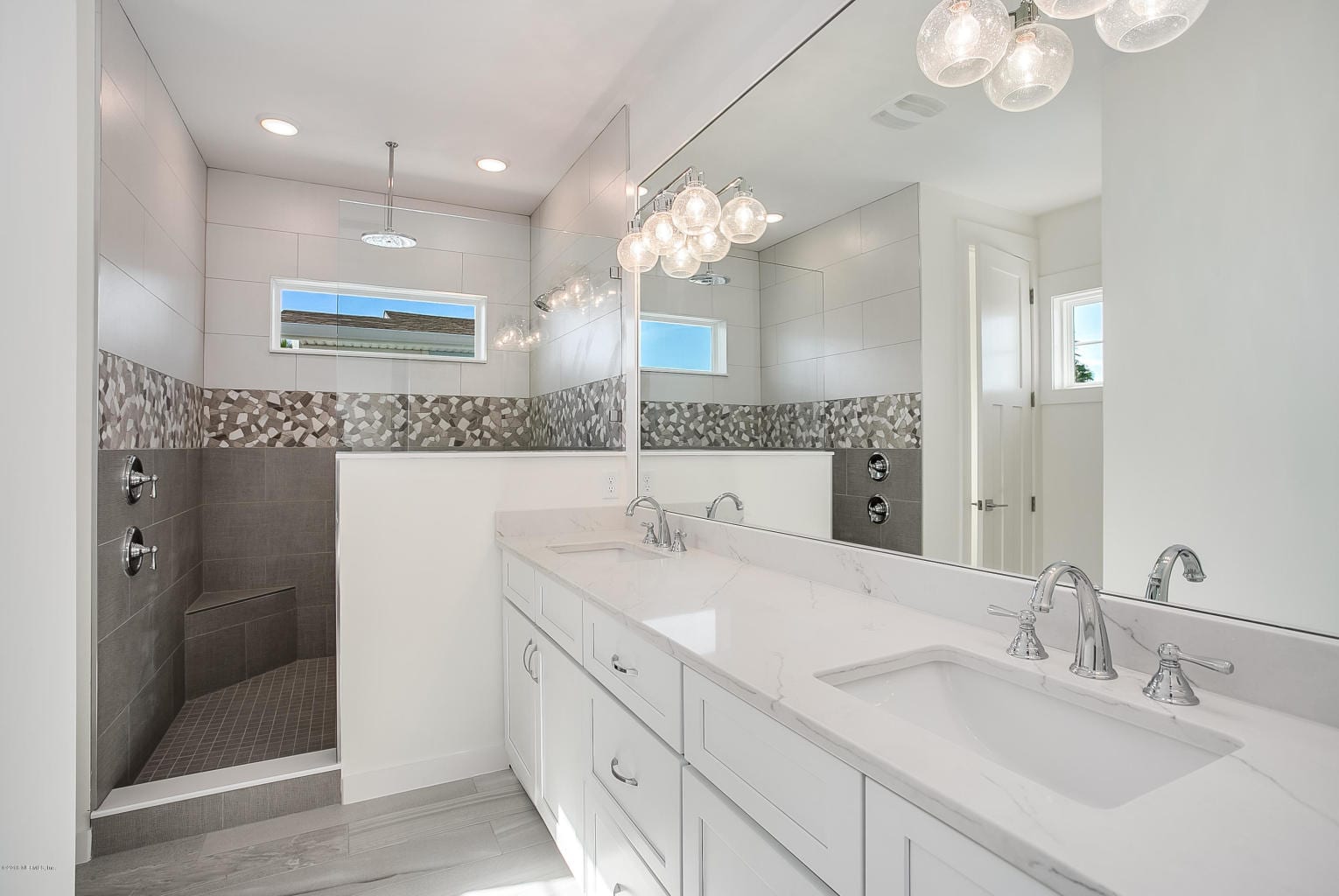 Our Custom Bathroom Remodeling Services Include:
• Custom Bathroom Design & Remodeling
• Master Baths, Guest Baths & Powder Rooms
• Custom Bathroom Cabinets & Hardware
• Tub-to-Shower Conversions
• Jetted Tubs, Whirlpool Baths & Saunas
• Quartz, Marble, Granite & Solid-Surface Countertops
• Custom Bathroom Vanities & Pedestal Sinks
• Custom Bathroom Lighting
• Tile, Stone, Wood & LVP Bathroom Flooring
• Pool Baths & Cabanas

( Slide the Center Bar Left/Right to View Before/After Photos )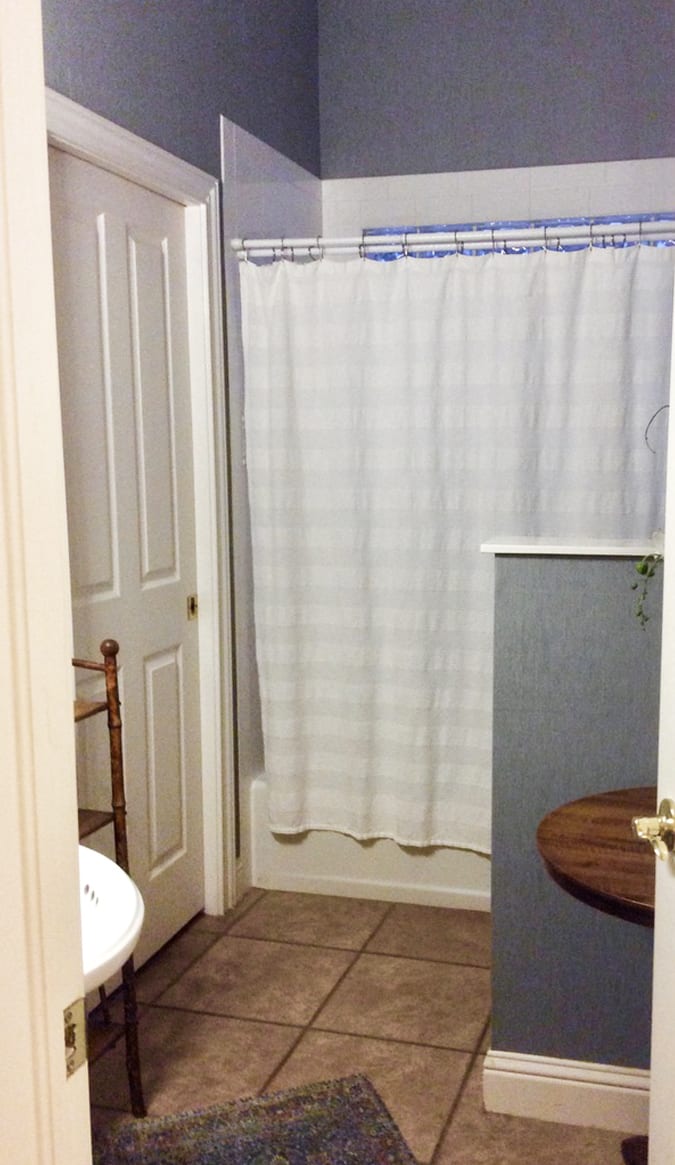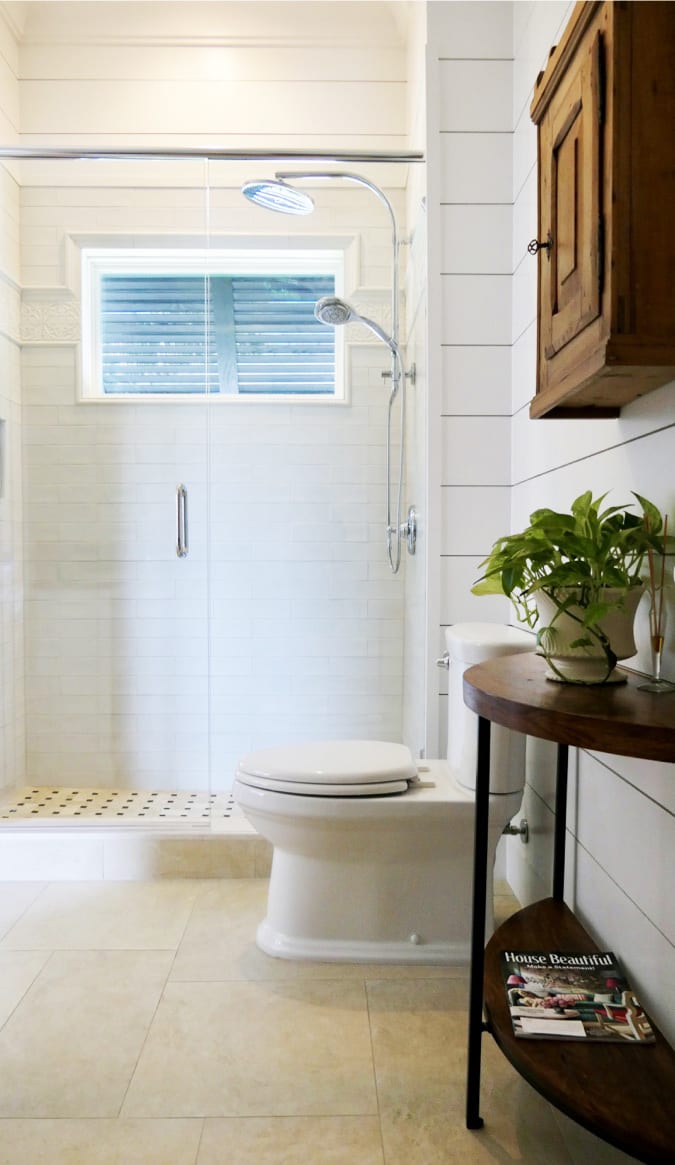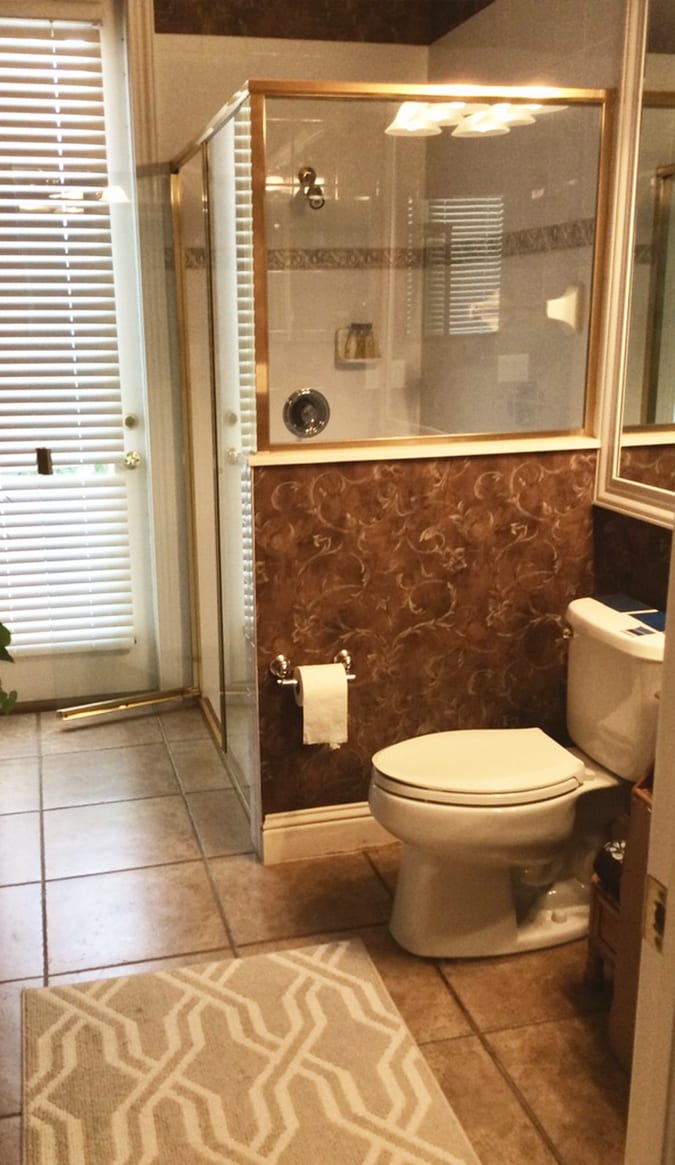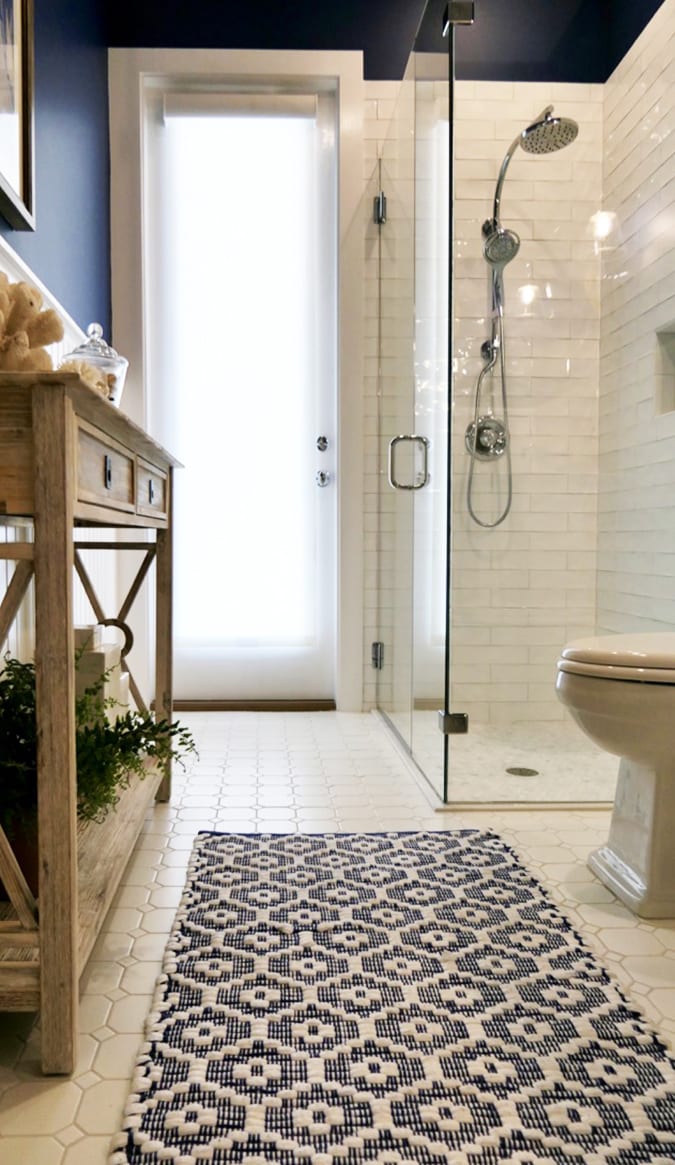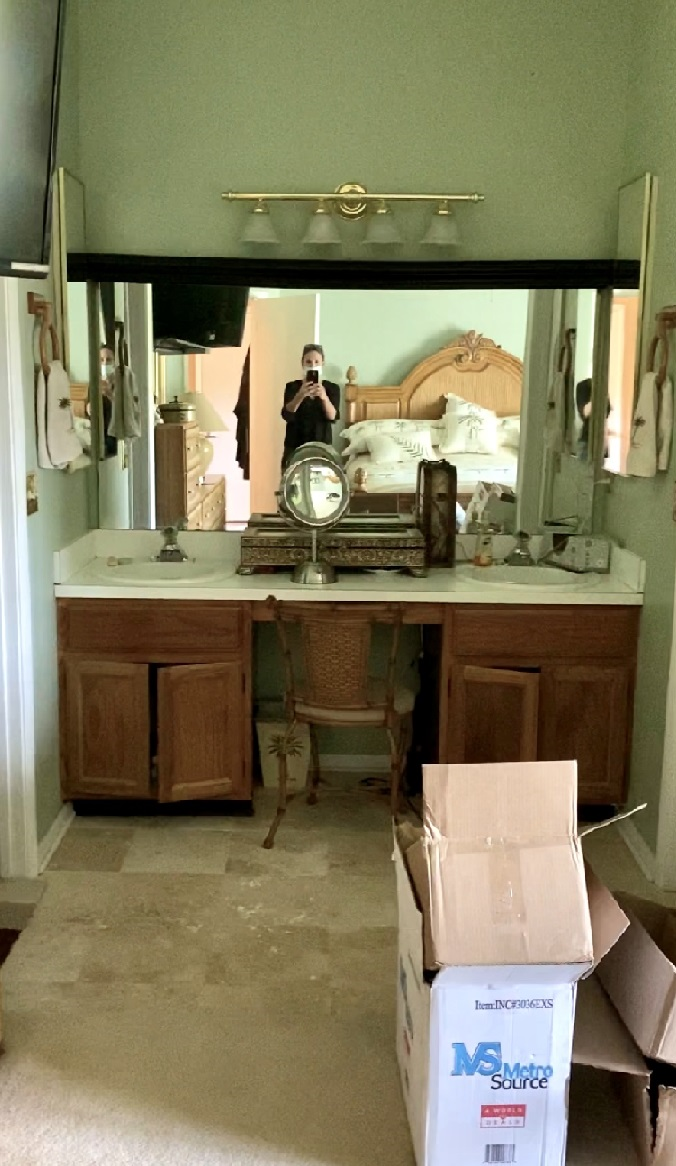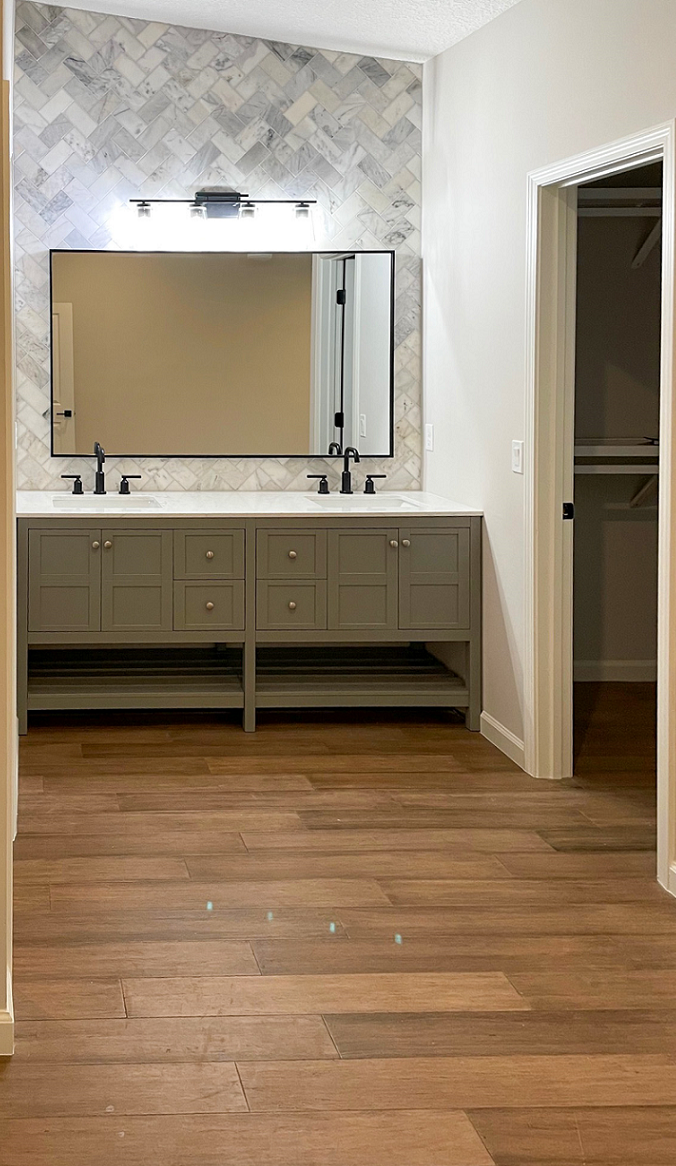 ( Slide the Center Bar Left/Right to View Before/After Photos )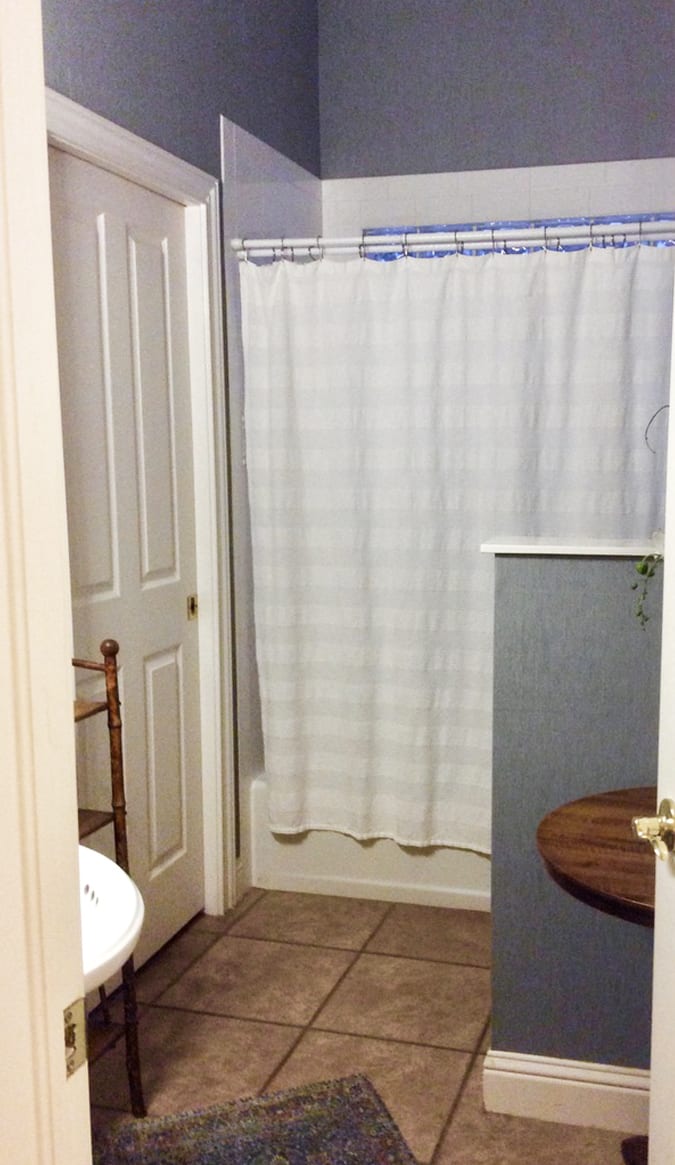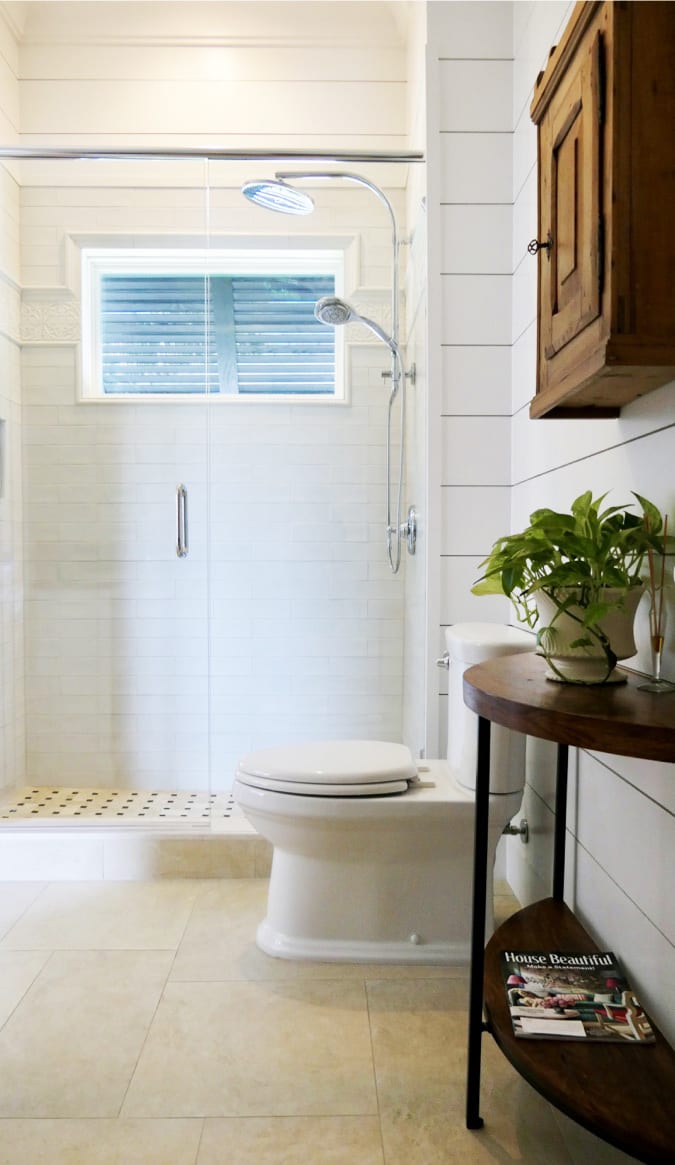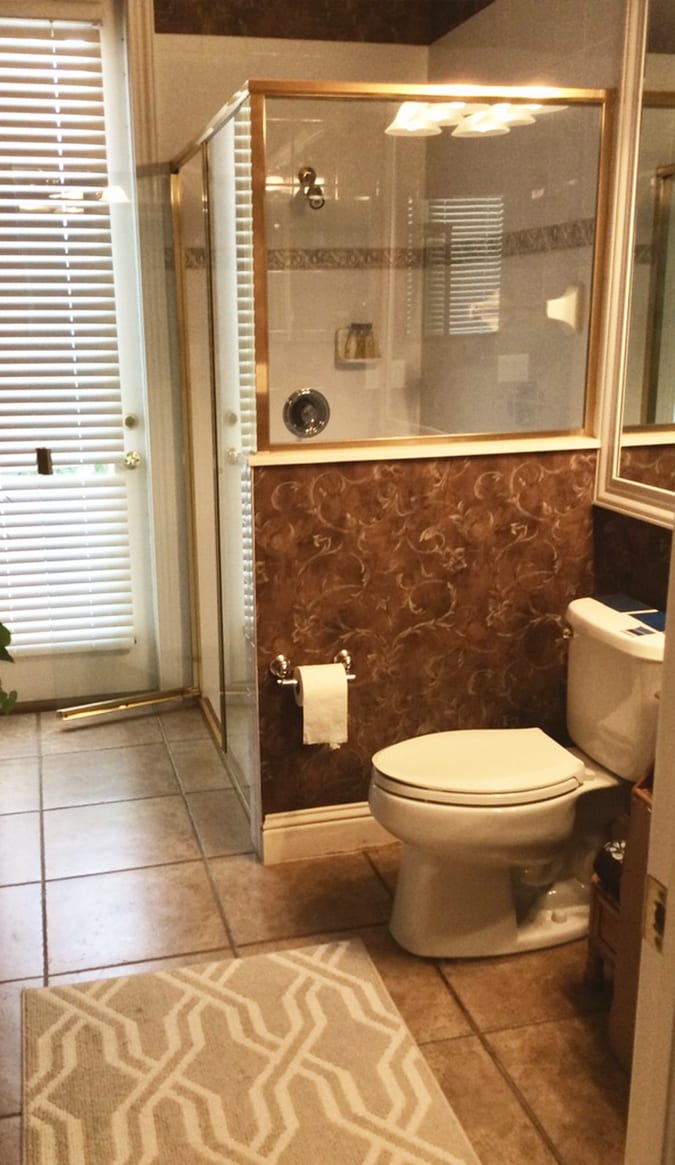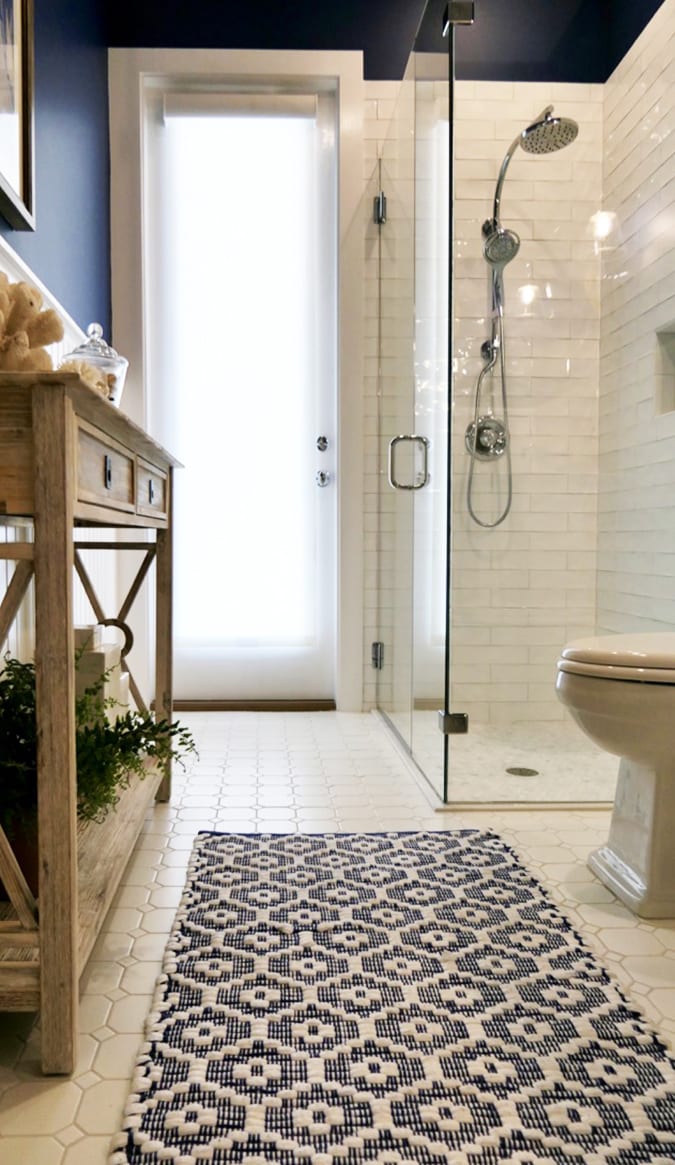 Why Choose Denneen Custom Home Builders for Your Bathroom Remodel?
Over 40 years of custom bathroom renovation and remodeling experience
Trusted, local Ponte Vedra Beach-based building contractor
We listen to what you want to accomplish, then help you formalize a working design utilizing the best materials and finishes to maximize your budget
We pay attention to details and ensure your project runs smoothly and efficiently
We communicate frequently and accurately, minimizing stress and ensuring peace-of-mind
If you are interested in learning more about our bathroom renovation services, please get in touch with us!