Kitchen & Bathroom Remodeling & Renovations - Ponte Vedra & the Jacksonville Beaches
Trust your Jacksonville custom home improvement with Ponte Vedra Beach's #1 family-owned, licensed and insured remodeling specialists.
Denneen Custom Home Builders understands that your quality-of-life is tied directly to the beauty and functionality of your surroundings, and no spaces have as much impact on your home's identity as your kitchen and bathrooms. John Denneen provides over 40 years of kitchen and bath remodeling and renovation experience in Jacksonville, including Ponte Vedra Beach, Atlantic Beach, Neptune Beach and Jacksonville Beach.
We create kitchens and baths built to stand the test of time using only the highest quality construction materials and craftsmanship. Every space that we renovate is a labor of love and a unique expression of our client's vision. If you're considering a custom kitchen or bathroom remodel, call us to discuss your ideas and what you'd like to achieve with your home renovation.
---
Kitchen Remodeling & Renovations
According to the 2020 U.S. Houzz and Home Study, kitchen remodeling was the #1 interior room home renovation among homeowners who renovated in 2019. There's a reason that kitchen remodels are so popular. For one, they are the heart of most homes, a place where family and friends regularly come together. Kitchens are also one of the most important influencing factors for home purchases, one of the most significant contributors to home value, and offer one of the highest returns-on-investments for home remodeling projects.
As custom kitchen remodeling specialists, we understand that every taste and style is unique. That's why we take great care to listen to our client's vision and pay close attention to detail when carrying it out. Whether your project is a kitchen-only remodel, or part of a multi-room or whole-house renovation, we approach each job with a commitment to creating an environment that reflects your personal tastes and lifestyle.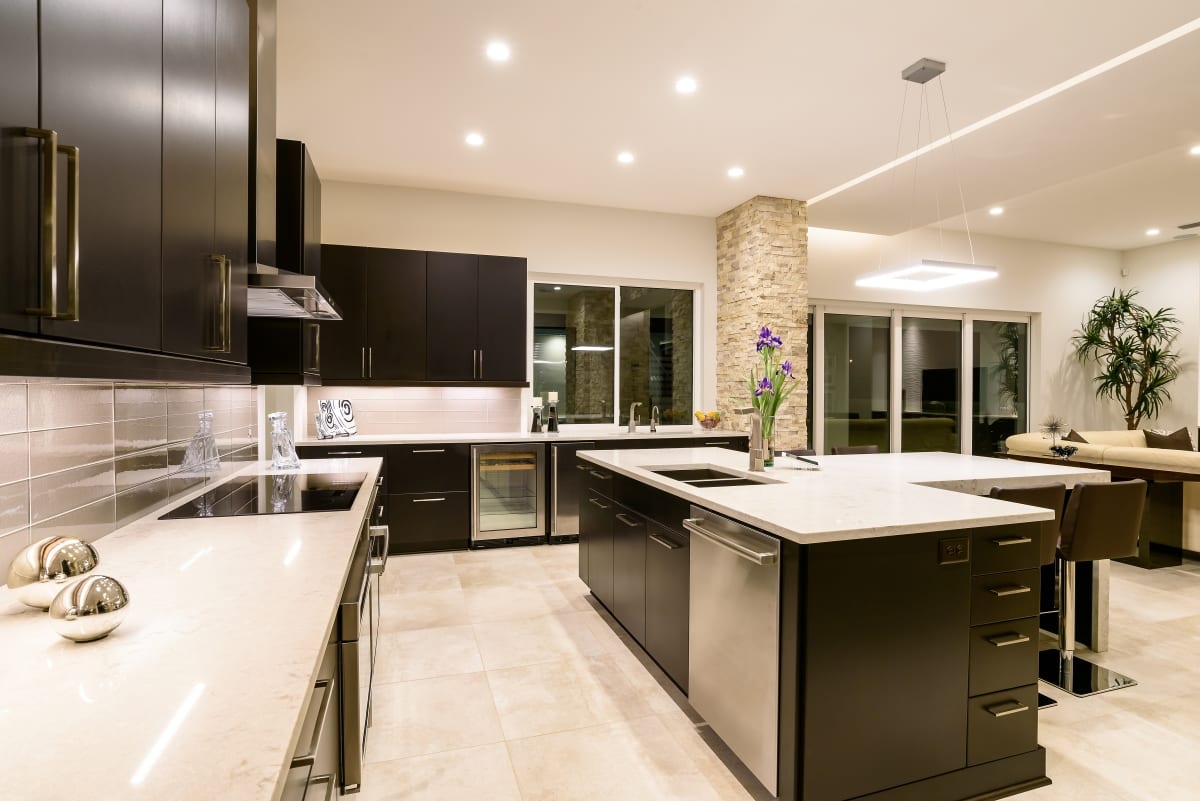 Our Custom Kitchen Remodeling Services Include:
• Custom Kitchen Design & Remodeling
• All Styles: Contemporary, Modern Farmhouse, Coastal & More
• Open Concept Kitchen and Living Spaces
• Sub-Zero®, Wolf®, Thermador® & Other Luxury Brand Kitchen Appliances
• Custom Kitchen Cabinetry & Hardware
• Custom Kitchen Islands
• Custom Kitchen Lighting
• Solid Hardwood, Tile & Luxury Vinyl Plank (LVP) Kitchen Flooring
• Kitchen Storage, Walk-in Pantries and Butler's Pantries
• Custom Kitchen Sinks & Backsplashes

( Slide the Center Bar Left/Right to View Before/After Photos )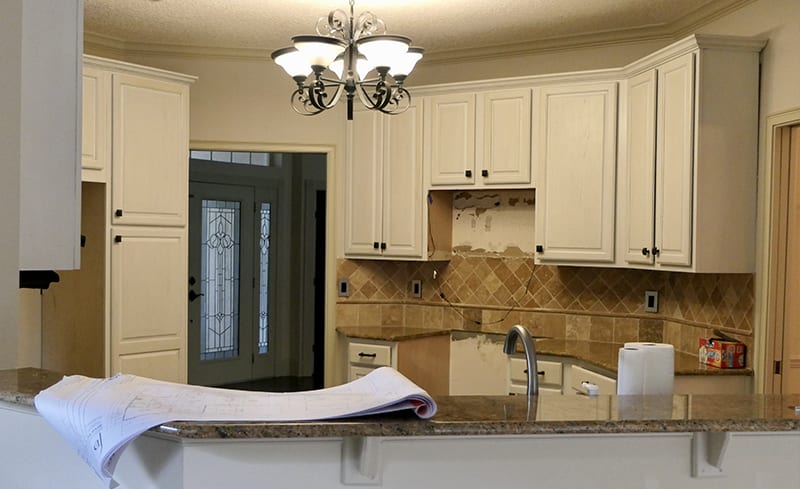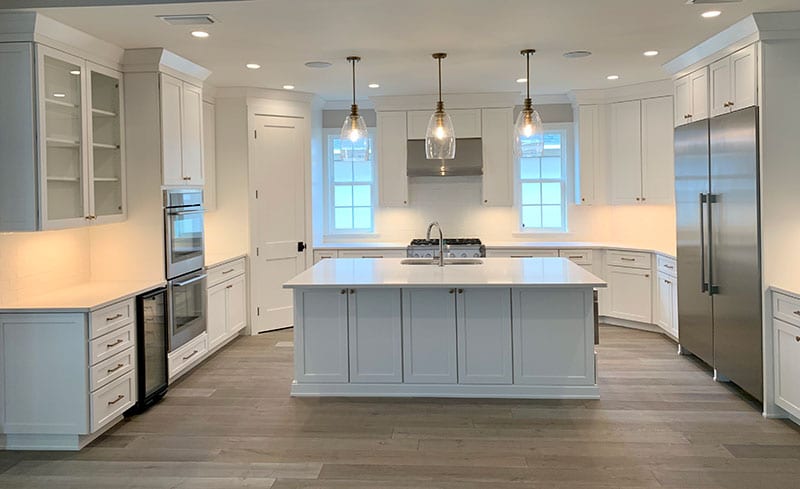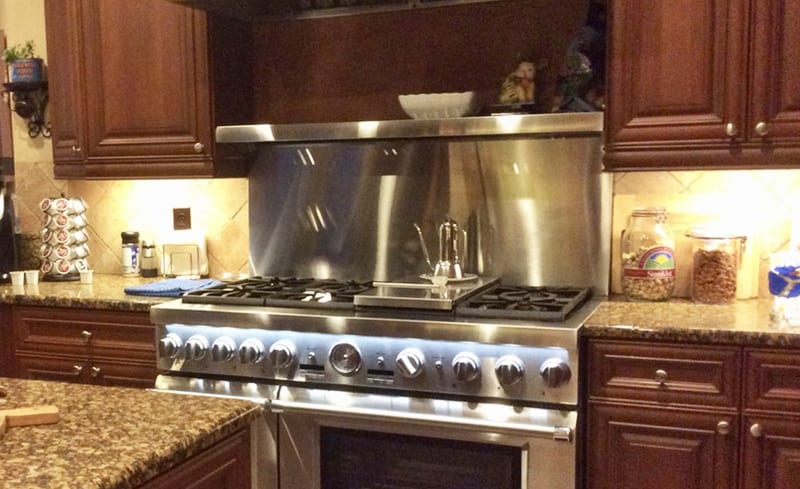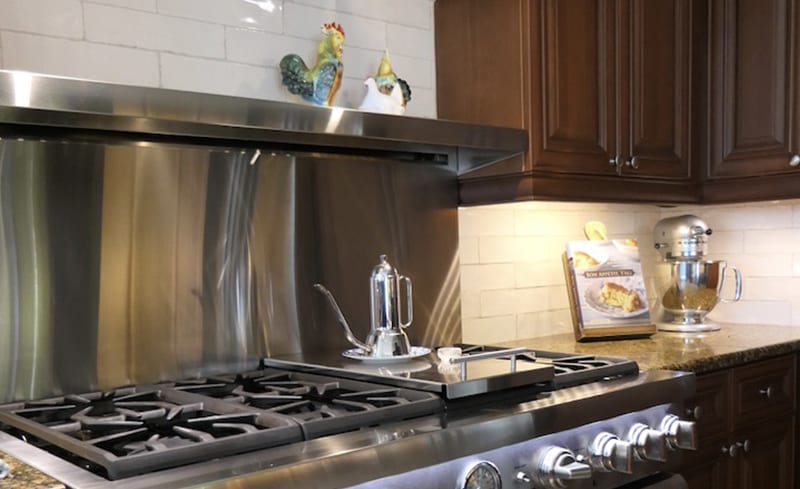 ( Slide the Center Bar Left/Right to View Before/After Photos )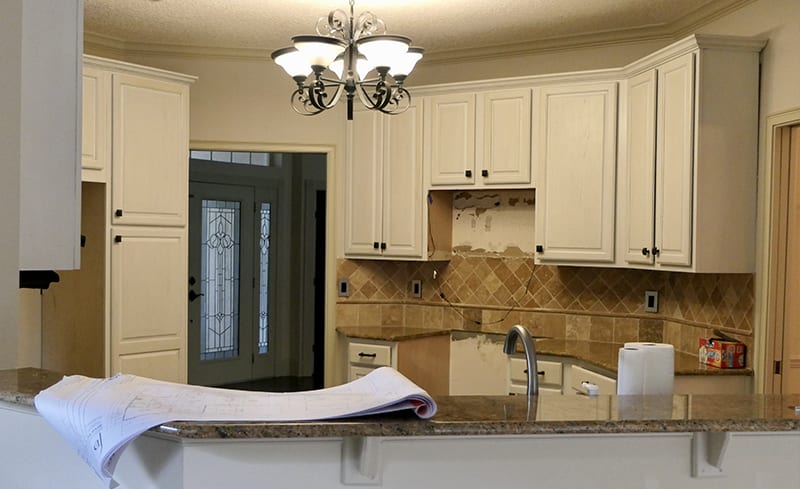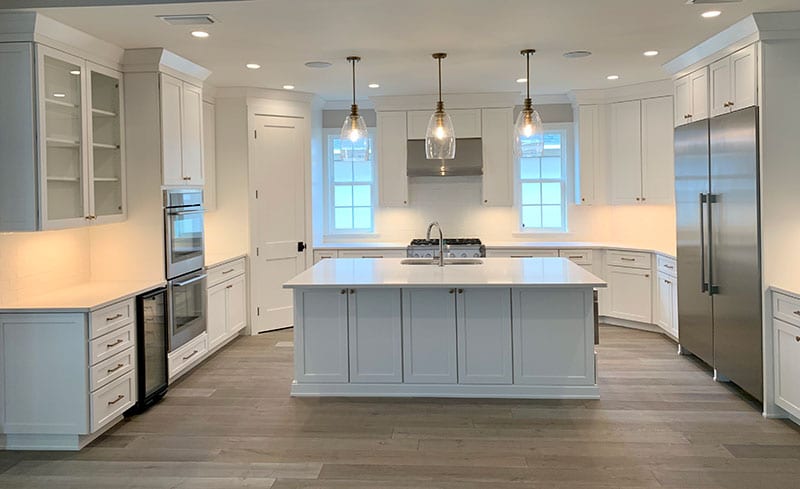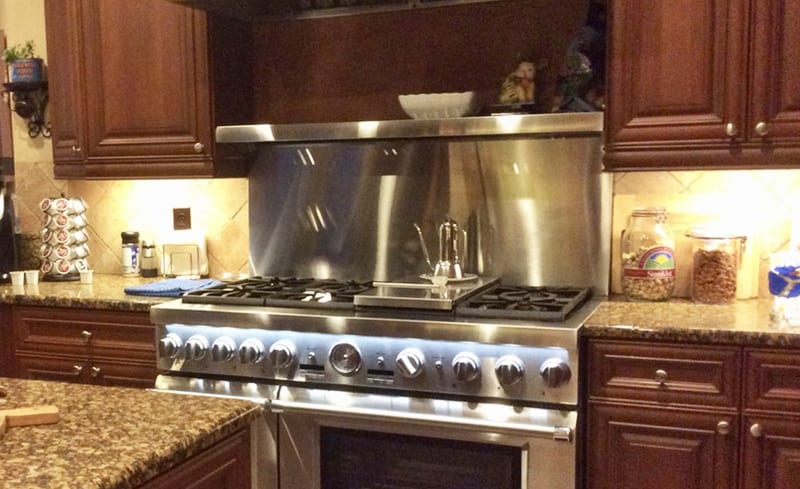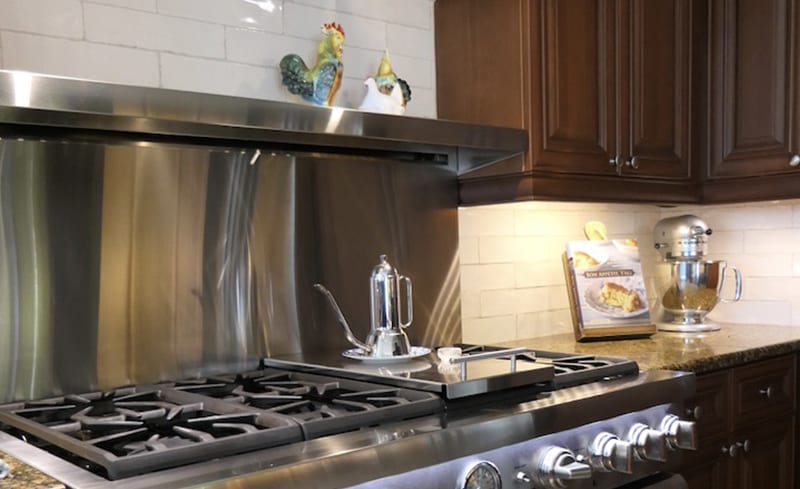 Bathroom Remodeling & Renovations
Not surprisingly, bathroom remodels were the second most popular type of home remodeling project on Houzz's list of top home renovations in 2020, just behind kitchens. Bathrooms are not only one of the most intimate spaces inside our homes, they are areas (in the case of guest baths and powder rooms), where we can showcase our personal style for friends and other guests.
Denneen Custom Home Builders can help bring your bathroom up-to-date to the degree you desire. Whether you're wishing for a bathroom renovation within your existing floor plan, or an expansion with a whole new layout, we can help you turn the home of your dreams into a reality.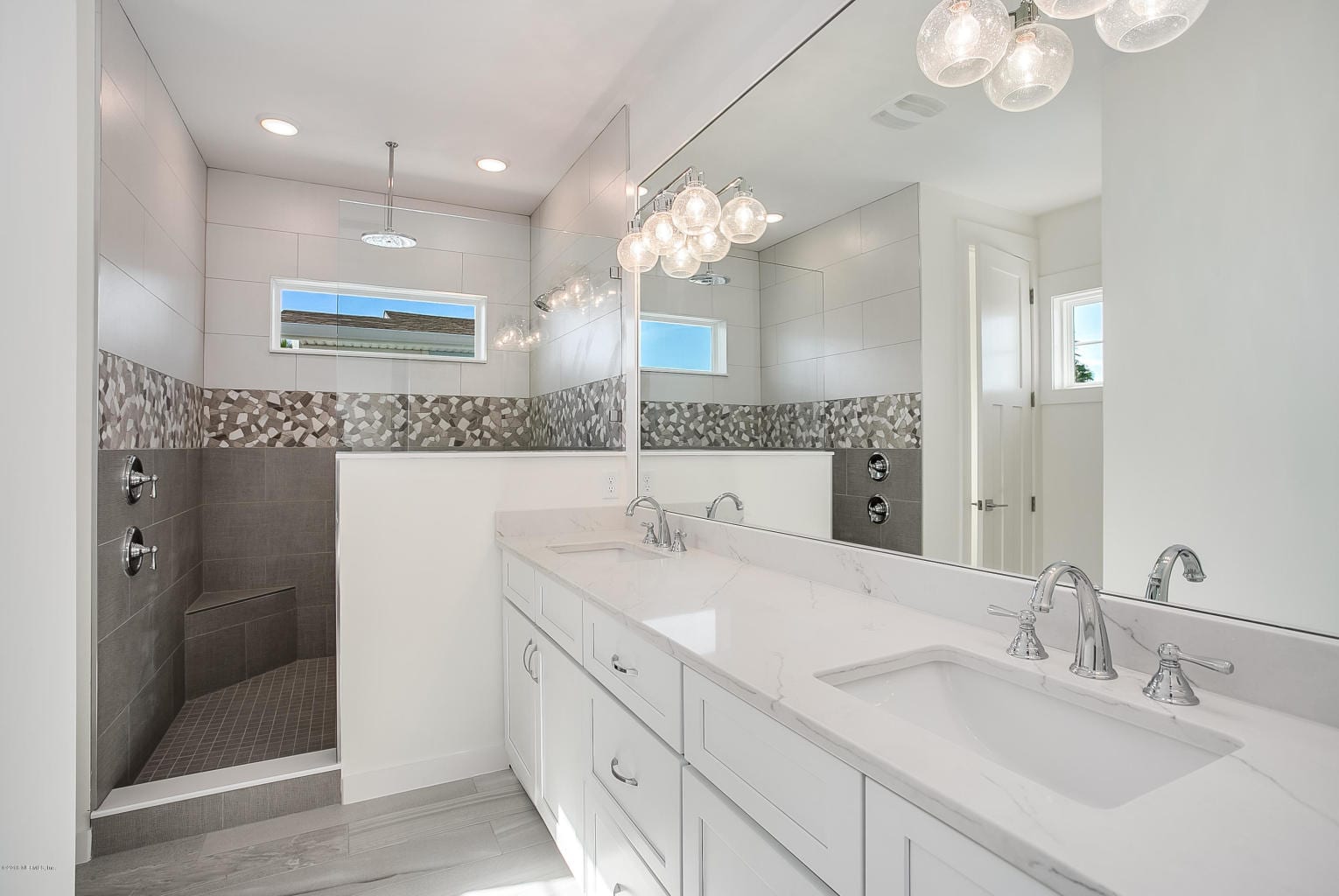 Our Custom Bathroom Remodeling Services Include:
• Custom Bathroom Design & Remodeling
• Master Baths, Guest Baths & Powder Rooms
• Custom Bathroom Cabinets & Hardware
• Tub-to-Shower Conversions
• Jetted Tubs, Whirlpool Baths & Saunas
• Quartz, Marble, Granite & Solid-Surface Countertops
• Custom Bathroom Vanities & Pedestal Sinks
• Custom Bathroom Lighting
• Tile, Stone, Wood & LVP Bathroom Flooring
• Pool Baths & Cabanas

( Slide the Center Bar Left/Right to View Before/After Photos )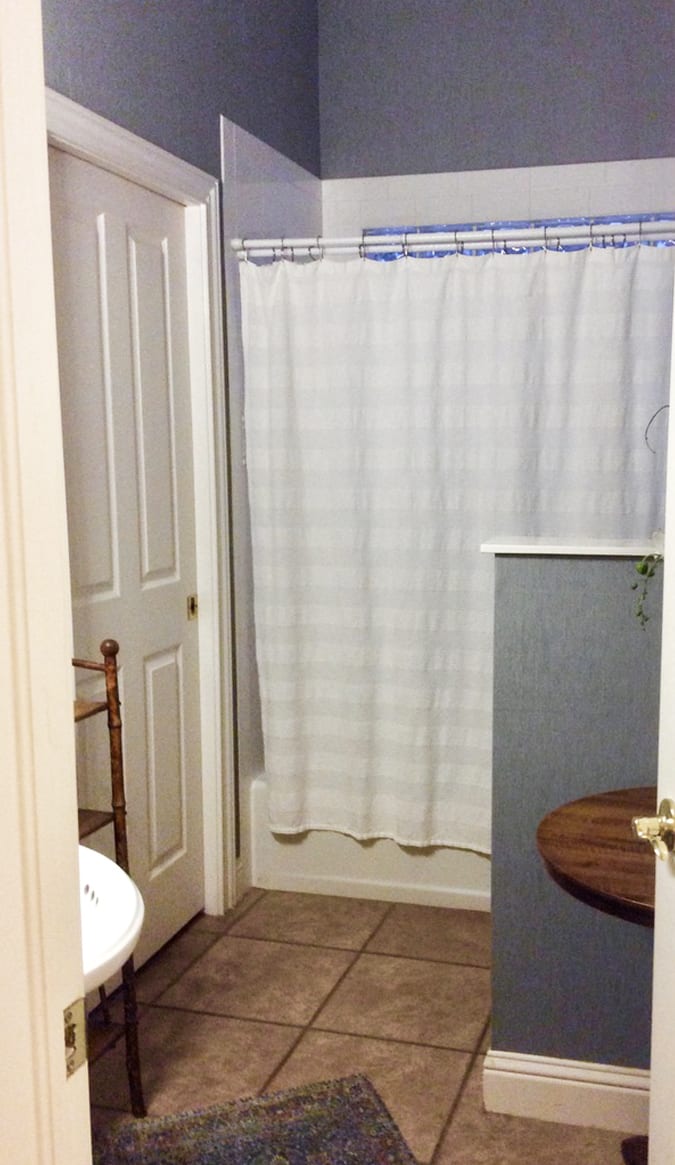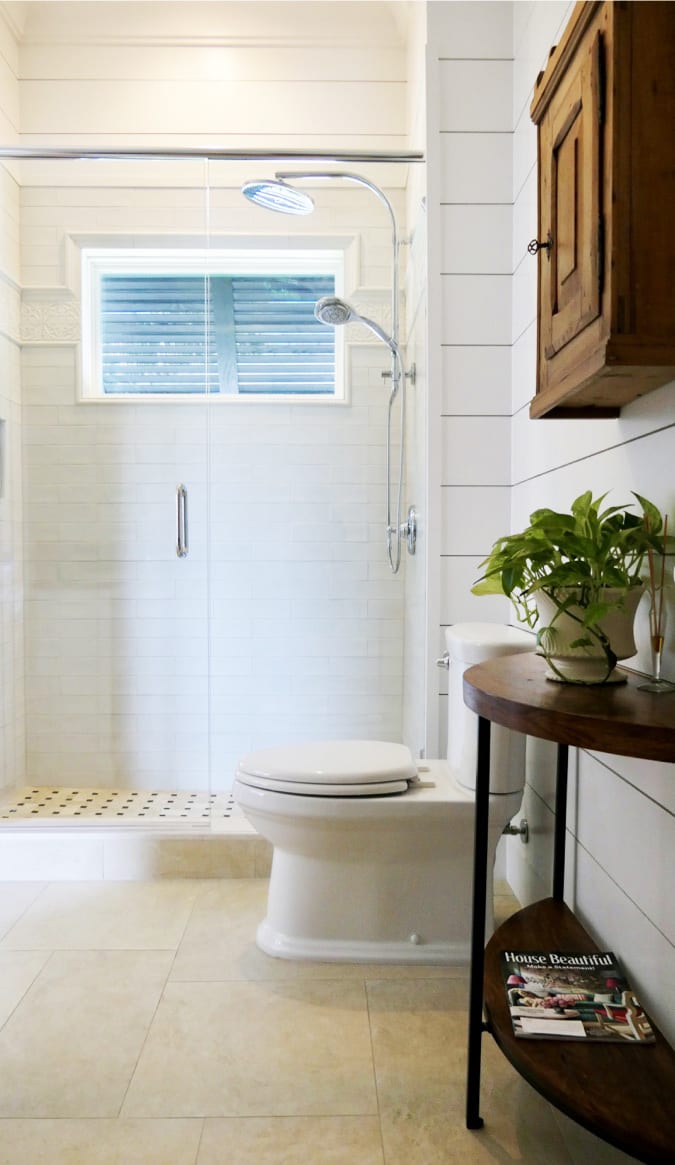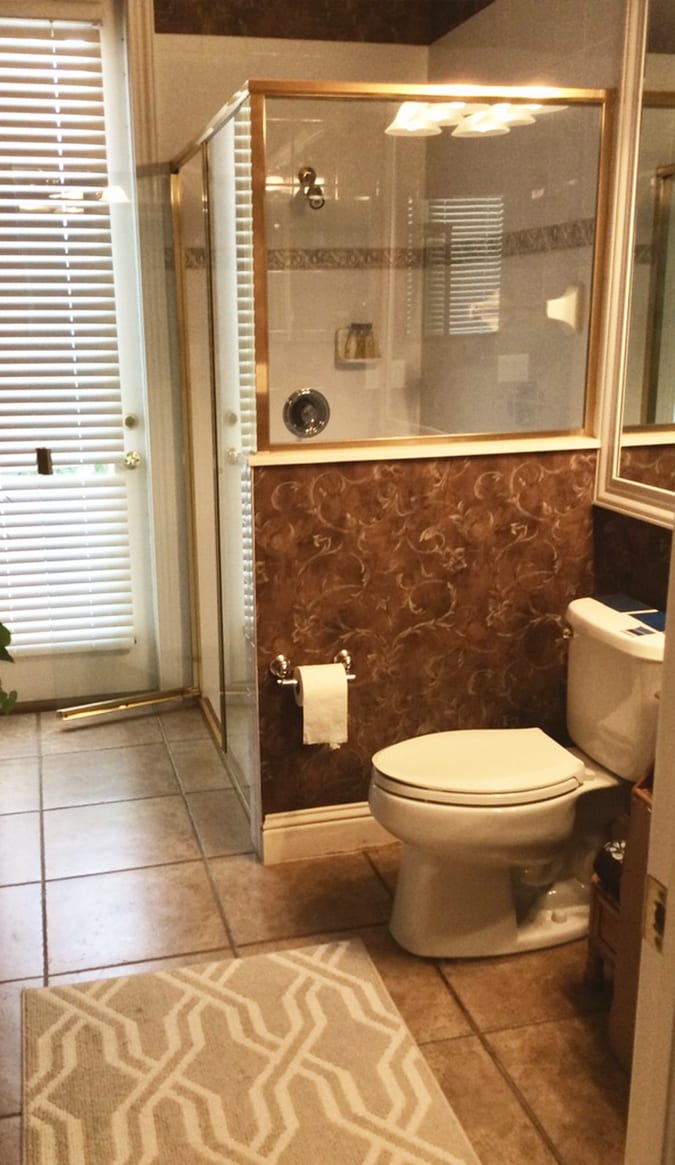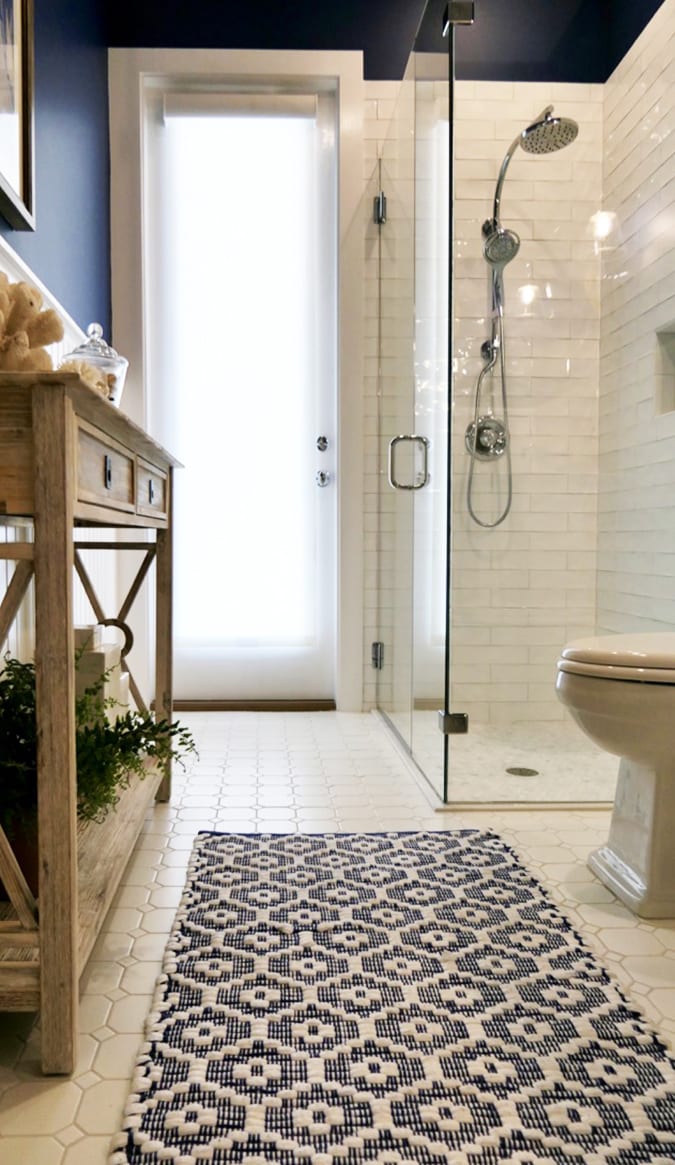 ( Slide the Center Bar Left/Right to View Before/After Photos )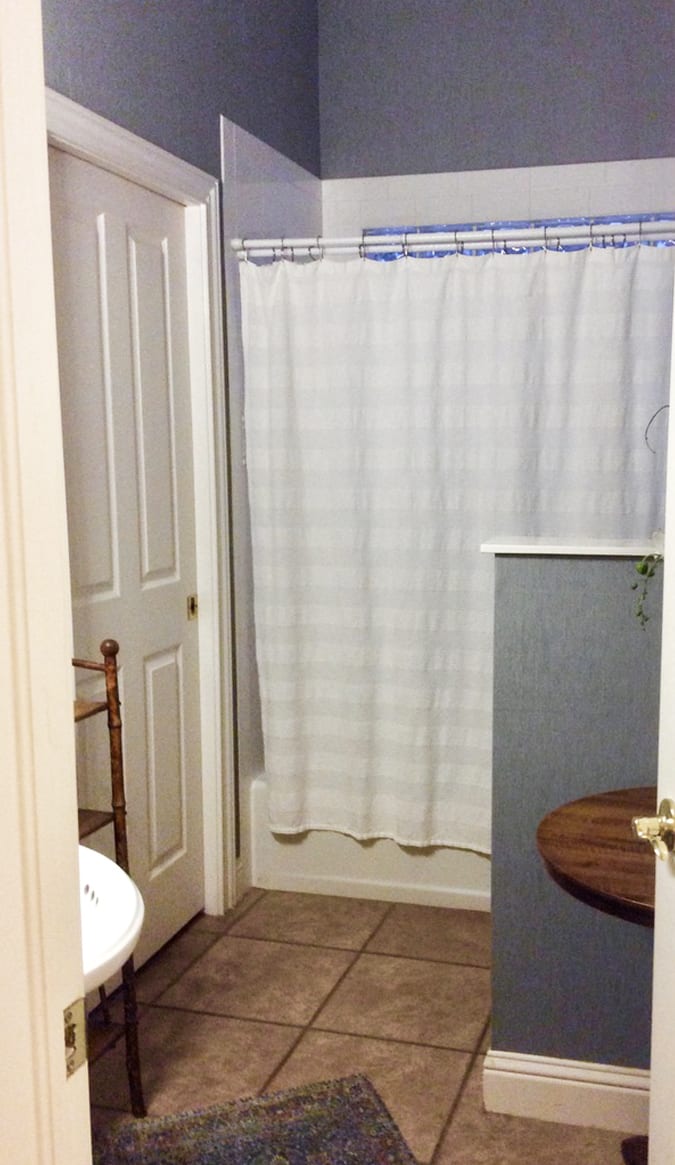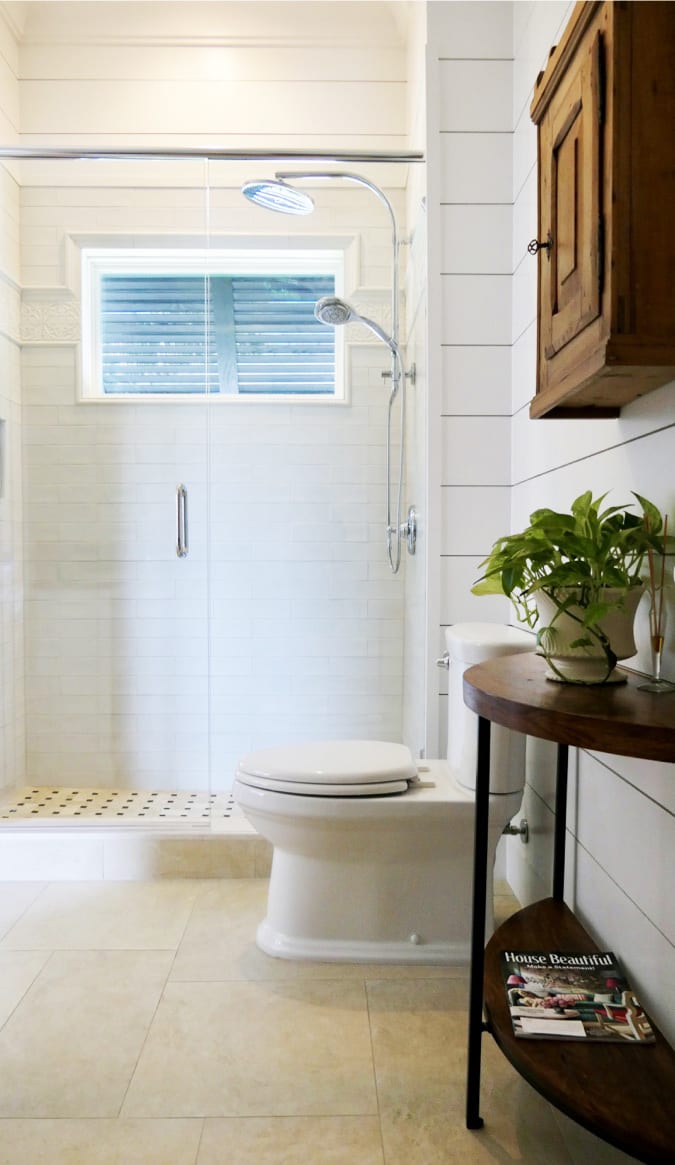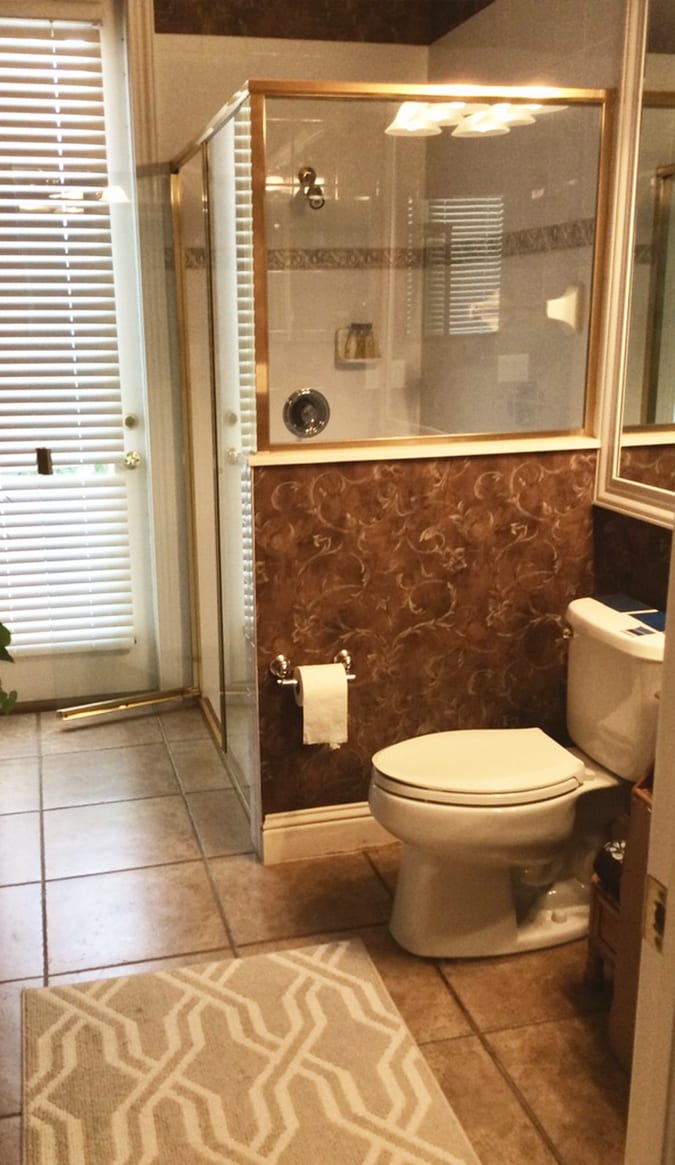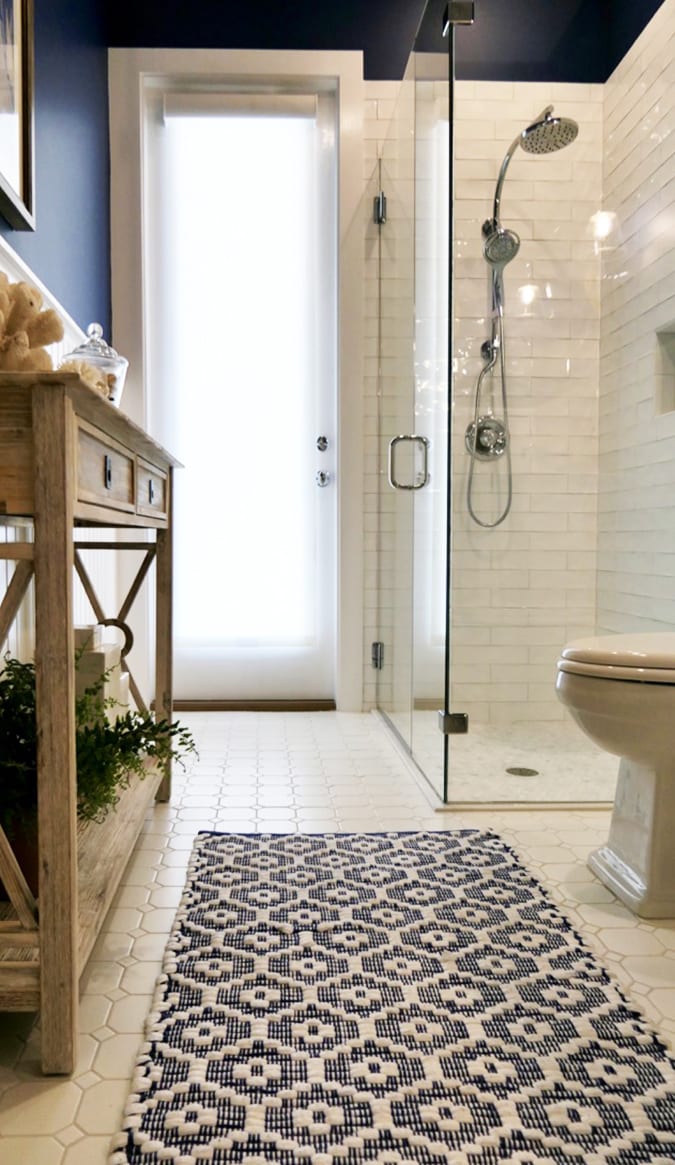 Why Choose Denneen Custom Home Builders for Your Kitchen and Bath Remodel?
Over 40 years of custom kitchen & bath renovation and remodeling experience
Trusted, local Ponte Vedra Beach-based building contractor
We listen to what you want to accomplish, then help you formalize a working design utilizing the best materials and finishes to maximize your budget
We pay attention to details and ensure your project runs smoothly and efficiently
We communicate frequently and accurately, minimizing stress and ensuring peace-of-mind
If you are interested in learning more about our kitchen, bathroom, and whole home remodeling services, please get in touch with us!